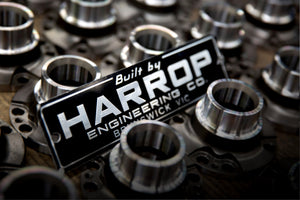 OUR STORY
Harrop has been engineering  performance products since '55! Our brand is built off innovative designs, on-track success and a reputation for quality in all automotive circles. 

Our merchandise collection is for all enthusiasts, paying homage to our history, streetwear trends and Motorheads worldwide!
NEWSLETTER SIGN UP
Sign up for promotions and new product alerts directly to your inbox.